DESIGN AND PRODUCTION OF TANGENTIAL THREADING CUTTING TOOLS
Tooling designer and producer since more than 50 years, we produced custom chasers adapted to your needs in tools for threading, scroll-free turning, and high-speed turning :
According to your drawings and to your specifications (capacity, dimensions of chasers, material, cutting angles, input angles cuttings tools), our study department designs your custom threading tangential chasers .
Our complete and regurlarly renewed machine park produces your metric-thread tools and your special thread tools :
Threading tool ISO
Tangential threading tools SI
Withworth thread tools
Round thread tools
Trapezoidal thread tools
Blades in HSS and bland in carbide for peeling and high speed turning.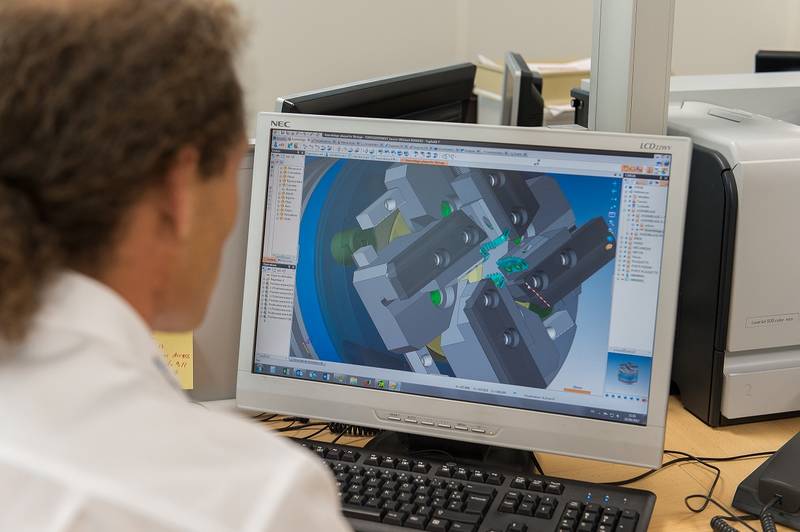 Threading tools adapted to your machining conditions.
We recommend the best coating for your tangential threading tools.
Thank to our know-how, we help you for the production of your thread profiles on all types of steel and plastic material.
Our tangential threading chasers adaptable on threading heads (Wagner, Landis,…) on Swiss type machines, on bar turning machines, on special threading machines will allow you to produce:
Tapered threads
Large or fine threads
Trapezoidal thread
Pipe thread
Other special form thread
DESIGN AND PRODUCTION OF SPECIAL TAPPING HEAD WITH MOVEABLE INSERTS
We also design and produce tapping head adaptable on tapping spindles.
In the same way than for your special threading tools, we help you in the production of your tapping profiles.
According to your specification, we produce HSS tapping tools.
Our custom tapping heads allows, at the end of end of the threading machining, the rapid return of the tool without reversal of the rotation. Our tapping tools with 4 movables inserts are adjustable on the diameter and can be regrinded.
Our high quality tools will allow you to produce your tapping profiles on large diameters ( larges, standard, metric and large thead, tube thread)