PRODUCTION OF MECHANICAL PARTS, PROTOTYPES AND SMALL SERIES
HIGH TECHNOLOGY AND VARIOUS APPLICATIONS
Thanks to a complete and regularly renewed machine park, Novoutils produces, per unit and in small series, mechanical parts designed for various applications and users:
Metrology: ring gauges, gauges made in carbide, taper plugs
Mechanical parts for custom machines, adjustement subassembly
Clamp devices: collet, jaw, spindle, holders on demand.
Tools: supporting rollers.
Machined material:
Steel, stainless steel, special steels
Alloys steel, non ferrous alloys
Aluminium
Coper, brass
Plastics material
Titanium
STUDY, DESIGN, CONCEPTION, TRACEABILITY

Our study department
2D software – Design Cad
Software TOP Solid 7.14
CAM Goelan EDM machines
Our study department, according to your drawings, design mechanical parts (prototypes and series)
A complete machinery for the control of deadlines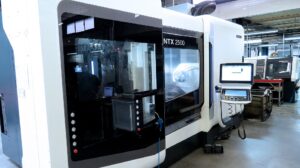 Sliding head lathes and fixed headstock lathes
2 mill turn lathes
3 machining centres
1 CNC lathe – dual spindle- a tool clamping part
Milling: Conventional and CNC  (4 axes or 5 continuous axes)
From 10 x 10 x 10 to 950 x 600 x 350
Turning: Conventional and CNC
From  Ø 3 Lenght 10 to  Ø 250 Lenght 400
EDM machines: wire electrical discharge machining , electrical discharge sinking
From  318 x 218 x H=145 to 600 x 400 x H=280
Grinding: plane grinding, cylindrical grinding (external and internal) and grinding of complexe profiles.
Sizes: 
Plane grinding : 1 x 1→ 150 x 300 ; +/-  5µm
External cylindrical grinding : Ø 0.1 x lg 0.15 → Ø 200 x lg 350 ; +/-  5µm
Internal cylindrical grinding : Ø 0.1 x lg 0.15 → Ø 200 x lg 350 ; +/-  5µm
Grinding of complexe profiles : Ø 7 x lg 1 → Ø 200 x lg 100 ; +/-   5 µm
Cutting,polishing, honing, brazing
METROLOGY
ISO 9001/2015
Traditional equipment of measure
Profile projectors with lenses 20, 50 and 100
Three-dimensional measuring machines ZEISS (CONTURA)
Measuring bench with 2 cameras et 3D sensor GALLILEO
Control device with camera – Marcel Aubert