Design and Manufacturing of Custom thermal Drills
As specialists in custom tools for over fifty years, we design and manufacture thermal drills adapted to various industries:
Automotive sector
Manufacturer of metal furniture
Manufacturer of agricultural equipment
Manufacturer of urban furniture
Manufacturer of medical furniture
Construction…
Our engineering department designs and produces thermal tools for the assembly of thin-walled tubes or profiles.
Our thermal drills are adapted for work on:
Steel
Stainless steel
Aluminum
Copper
Brass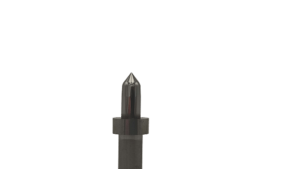 Our thermal drills can be used with a column drill, milling machine, machining center or machining spindle if you have a special machine.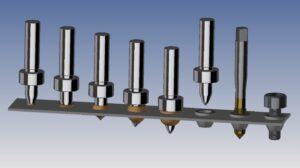 Advantages of thermal drilling
Thermal drilling simultaneously drills and flows the metal to obtain a sleeve that is used as a bearing or to receive connections, braze fittings, etc. A second forming tapping operation ensures the production of a very strong threaded sleeve without additional parts: inserts, welded nuts, etc.
This process replaces the use of inserts, nuts or welded sleeves for various reasons:
Assembly time savings
Reduction of weight in the produced assemblies
Aesthetics